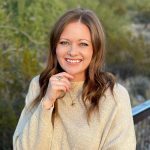 I am an EMDR trained, Licensed Professional Counselor. I specialize in trauma and attachment, and help individuals on their healing journeys through efficient and effective services. For those interested, I offer EMDR in an intensive format. For more information and FAQs, visit my website at www.rebeccatatumpllc.com
What a courageous step you're taking. Therapy is often sought in response to trauma, loss, or a desire to deepen one's understanding of self. The concerns that impact our present oftentimes have their roots in our past. It is with this in mind that I diligently create a space that allows for exploration and growth, and that offers evidence-based solutions to support your healing journey.
"Healing takes place through connection" is a mantra that I often see to be true, and I am excited to see how it manifests for you.
Contact Details
Practice Address:
14301 N. 87th St
Suite 206
Scottsdale, Arizona 85260