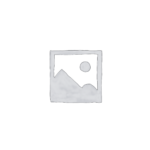 Provide individual and family therapy via telehealth
Seeking help can be difficult for many, and I am proud of you for taking this big step in your life. Maybe you are struggling with managing your anxiety and other distressing emotions, feel out of control or find yourself overwhelmed with your thoughts and worries. It's possible that you may have trouble being present in the moment and find it hard, if not impossible, to mentally and physically slow down. This may lead to having difficulty connecting with yourself and others or difficulty feeling happy. Maybe feeling stuck in your past has made it difficult for you to heal and move forward.
My goal is to provide you a safe and warm place where you can talk to me and work through your challenges. I believe it is important to go at your pace in order to promote growth, change, and healing. I am passionate about helping people cultivate inner peace, self-love, and gain skills that will empower them to live a healthy and fulfilling life.
I specialize in working with adults who struggle with anxiety, childhood trauma, relationship issues, and domestic violence. I use evidenced based modalities, including CBT and DBT with an emphasis on mindfulness. I am currently taking clients for individual and family therapy via telehealth. I offer a complimentary initial phone consultation in order to determine if I am a good fit for you. I look forward to hearing from you!