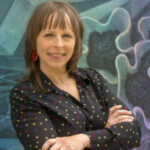 Clients typically come to me when some area of their life is not working well. This could be a new instance of something not working well, or it's possible that something hasn't been working well for a very long time. It could be a behavior, a relationship, a job, an attitude, a way of thinking or feeling, or it could be that the ways you used to cope are no longer working or serving you anymore. It's a painful place to be when the old way doesn't work anymore but you don't yet know a new way. T
I can help. I work with couples and individuals who wish to transform their life and relationships. I work well with people who experience anxiety, big feelings, shame, people established in recovery from alcohol or drug addiction who want to go deeper, couples with communication problems, and people who identify as spiritual.
Clients who tend to get the most out of my work are: individuals wanting to experience a more mindful and self reflective approach to their lives, clients who want to have more loving relationships with the people in their lives, and people who are willing to explore what body oriented modalities might be able to offer them.