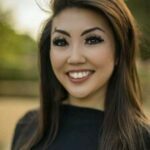 Imagine a world where you like who you truly are at the core. A world where you no longer worry about the judgement of others. This is that door. I invite you to walk though it together.  This is psychotherapy for adults who are looking for longevity in therapy and longing to heal the origin of their pain; for those in search of completely changing their life.  When you're tired of being tired and have tried other options that seem to come back to the same end, this is the beginning of something
My intention is to walk with you on your journey as you come to understand yourself more fully. I strongly believe in open curiosity paired with synergy which is a bedrock to a trust-based relationship. I aspire to aid you in building on your own strengths and learn additional skills that empower you to better manage life's challenges.
I obtained my Master's degree from New York University Silver School of Social Work. I am currently a Licensed Master Social Worker in the State of New York and an Associate Clinical Social Worker in the State of California. I specialize in substance abuse treatment and my main focus is complex trauma.
I invite you to reach out and being this journey into clarity and understanding. It takes a desire and curiosity to get begin knowing yourself true self. This journey will consist of many emotions, uncomfortable moments of awareness, and tears. But it is through the desire for something different that we choose to embark on such an adventure.
Contact Details
License:
New York, LMSW 109755; California, ASW 96710
Education:
New York University Silver School of Social Work