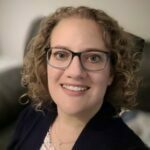 I have immediate openings for adolescents and adults.
Do you find yourself asking, "Why me?! Why this?! Why now?!" Sometimes we all need someone to listen to us as we attempt to make sense of the world.
I can help you to untangle your thoughts and feelings and find a sense of peace with the hand you have been dealt. Whether the difficulties lie in your relationships, professional life, chronic illness in yourself or loved ones, or even just the state of the world, I can guide you to pick up the pieces and rebuild with greater joy and quality of life.
You're here, and that's already a brave step! Reach out to me and let's start your journey to wellness.
Contact Details
License:
IL LCSW 149.014391, MO LCSW 2014005383