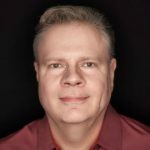 I am a Licensed Clinical Professional Counselor in Olathe, Kansas, serving adult individuals and couples. I believe that everyone has their own unique needs and address every client as an individual, using guided discovery with my clients to define their goals and create individualized treatment plans rooted in Cognitive Behavioral Therapy.
I have been active in the mental health field since 1992. During this time I have gained experience in community mental health centers, hospitals and emergency rooms, and substance abuse treatment programs before moving into private practice in 2007.
During this time I have developed a "here and now" approach utilizing Cognitive Behavioral Strategies to treat your current distress. Combining our time in therapy with assessments and homework, we will work together to make sure that you develop the skills to continue your journey of well being after your treatment has been completed.
In addition to helping clients see an improvement in their day to day lives, I enjoy photography, playing guitar, and time spent with my family and black lab, Titan.
Contact Details
License:
Licensed Professional Counselor, Missouri / Licensed Clinical Professional Counselor, Kansas
Education:
Masters in Counseling from Webster University / Bachelors in Psychology from Southwest Missouri State University