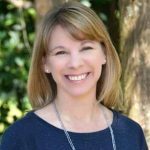 Are you, your child or teen struggling with issues related to anger, anxiety, depression, or major life changes?
There comes a time when we need assistance from a certified professional to help cope with many of life's challenges. I'm a Licensed Mental Health Counselor in the Orlando-Kissimmee area and I'd love to help you.
I offer personalized, bilingual (Spa/Eng), evidenced-based services in a safe and relaxed environment. I enjoy helping people discover their strengths and abilities. I am especially passionate about helping kids & teens apply skills and gradual methods to cope with anxiety. Parents are involved as we team up to facilitate techniques in/out of the office.
I am dedicated to empowering clients to overcome life challenges with authenticity, optimism, and humor. My commitment is to assist adults, kids, and parents discover new perspectives and tools that create positive results in their lives. We can work together to help you (or your child) develop effective ways to live the life you envision. Call me today!
Contact Details
Practice Address:
13538 Village Park Dr
Ste. 225
Orlando, Florida 32837