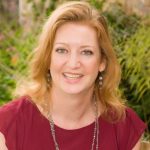 Life is hard and it looks a little different for everybody so we try to cater to all of those differences and have specialists in each one. We have therapists that specialize in anxiety, depression, trauma, women's issues, teen concerns, young adult concerns, emotional growth, building confidence, LGBTQ+ concerns, career changes, disordered eating, family counseling, child counseling, and insomnia therapy.
If you are reading this, you are struggling. Your relationships are off, you feel lost at work, and you might even feel lost in your life. More often than not you look around and wonder why everything feels so wrong, but you can't seem to fix it. It's gotten to the point where most, if not all aspects of life are unnecessarily hard and you don't know why. You just know you need help.
It doesn't need to be like this and if you are reading this, you know that. There are solutions and here at Eddins Counseling Group, we know that you are not alone in what you feel and we help people like you every day. From your perspective, it looks like there is no way forward, out of this mess, and away from these feelings, but there is.
You are not broken, you are not "not enough", and there is a way forward. Your pain, fear, anger, sadness, loss it's all a part of you, but it is not you. It is not your life. It is not all that you have.
ECG is not your "usual" therapist office that sits back, stares, and nods while occasionally asking the age-old question "How does that make you feel?" While it is a question, it's not the only one. We are an active participant and guide on your healing journey and we will fit you and your situation with the right counselor for you, not the schedule for us.
We understand that this is hard for you and we will support you every step of the way because you are never alone. You are merely stuck. You have worked really hard to build up your life and we think it's time you get to live it.
Learn more here: https://eddinscounseling.com
Contact Details
Practice Address:
5225 Katy Freeway
Suite 103
Houston Heights, Texas 77007
License:
Licensed Professional Counselor (LPC)