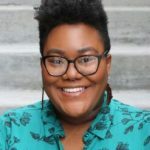 I am a provisionally licensed mental health practitioner credential and is currently taking new clients!
I treats teens and adults with mild to severe mental illness. My specialties are depression, anxiety, trauma, life transitions, setting boundaries, cultural issues, daily stressors and grief. Along with talk therapy, I provide creative, expressive, and hands on approaches to mental health counseling.
The time is always now to heal. Let's take this walk together as we follow your path to healing. Counseling with me is a collaborative effort. This is a judgement free zone and you are entitled to every emotion you feel.
It is not easy seeking therapeutic help and I'm proud of your starting your process in finding a provider. Together we will work to create a safe space where you can grow and heal. My goal is to assist individuals through life's challenges and help them navigate to their personal goals and desires.
Contact Details
Practice Address:
1941 S 42nd St
Ste 429
Artie and Chicago, Illinois