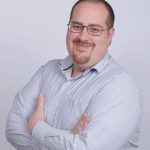 At TRUE Therapy, LLC we strive to provide you with Trauma Reprocessing to Unburden Existence (TRUE).
To get right to it. We focus on trauma, depression, anxiety, and more. Please call us for a free 15-minute phone consultation to learn how we can help you.
Therapy is about skills you can use at home, working on trauma to reduce your emotional discomfort, and what we find most important, connecting with your therapist. We proved EMDR, art therapy, sand tray therapy, CBT, DBT, and more.
Contact Details
Practice Address:
459 E 1000 S
Pleasant Grove, Utah 84062