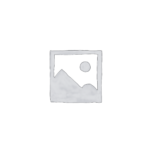 Thank you for visiting my page and reading about me! I have worked with adolescents and adults treating complex symptoms since 2008 and have the following speciality areas: Borderline Personality Disorder (offering full comprehensive DBT, as well as skills training), Post traumatic stress disorder, mood and anxiety disorders. I strive to offer a balanced therapy with both acceptance strategies (mindfulness to the present reality and an understanding that change can be difficult).
I am a Linehan Board of Certification Certified DBT clinician (DBT-LBC). I have advanced training in DBT Prolonged Exposure (DBT-PE), CAMS trained to treat suicide, Behavior Activation to treat mood, and exposure to treat all anxiety disorders – including panic and OCD. I add mindfulness to therapy to treat any symptoms.
It is my priority to provide an accepting, validating space for people throughout therapy. I am aware that even showing up to a therapy session can be hard work. I value the real relationship that builds in therapy and view therapy as a collaborative process between equals. I also think it is important to provide evidence based care unique to each person.
Contact Details
License:
Licensed Professional Counselor