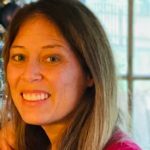 Social Worker and Therapist
April Fitzharris is a Licensed Clinical Social worker. April has a Master's in Psychology from National Louis University, and a Masters in Social Work from Aurora University. She has a wide range of experience working with children, adolescents and their families in a variety of settings including outpatient and inpatient hospitalization, and long term residential care. Her areas of clinical…
April Fitzharris is a Licensed Clinical Social worker and has a Perinatal Mental Health Certification. April has a Master's in Psychology from National Louis University, and a Masters in Social Work from Aurora University. She has a wide range of experience working with children, adolescents and their families in a variety of settings including outpatient and inpatient hospitalization, and long term residential care. Her areas of clinical interest include working with women, postpartum depression, birth trauma and loss.
April also has experience working with children and adolescents struggling with eating disorders, depression, PTSD, anxiety, behavior management and self-injuring. April's uses a client centered and strength-based approach to meet the needs of each individual client. She is also able to incorporate the evidence based therapeutic techniques of Dialectical Behavioral Therapy (DBT). April enjoys working closely with her clients and their families to achieve the most meaningful life possible.
In her free time April enjoys spending time outdoors with her family.
Contact Details
Practice Address:
Telehealth only at this time
Lisle, Illinois