Facebook is a popular social media site that billions of people use every month. Facebook ads can be an effective tool for growing your therapy practice by reaching a wider audience and attracting new clients. In today's post, we'll cover what you need to know to get started and how therapists can leverage Facebook ads for launching and growing their private practice.
Is Your Ideal Client Using Facebook?
Before you start creating ads, you'll want to make sure it's worth doing so. Creating and paying for Facebook ads may not be worth the time or effort if it doesn't benefit your practice by attracting new clients.
To make sure it will positively impact your practice, think about who your ideal client is. Are they on Facebook? Will they be receptive to your ads there?
You need to understand Facebook's user demographics and how they relate to your therapy practice. Who are the nearly three billion active people using Facebook each month?
Here are some powerful Facebook statistics to show you the importance of this social media network:
The United States has at least 186.4 million active Facebook users
Facebook users are slightly more likely to be female than male, at 54.7% and 45.3%, respectively.
Most Facebook users are 25 to 34 years old
Facebook's ad reach in the U.S. was equivalent to 51.6% of the total population at the start of 2023.
You may want to dig further to see if Facebook users' buying behavior, income levels, etc. match with your ideal clients.
How to Research and Analyze Facebook Behavior
Facebook Audience Insights is a powerful tool that provides detailed user information based on their demographics, interests, and behaviors. It provides aggregated data about two categories of people: people who have interacted with your page and those on Facebook in general.

You can use this data to locate the people you're interested in targeting and produce content that resonates with them.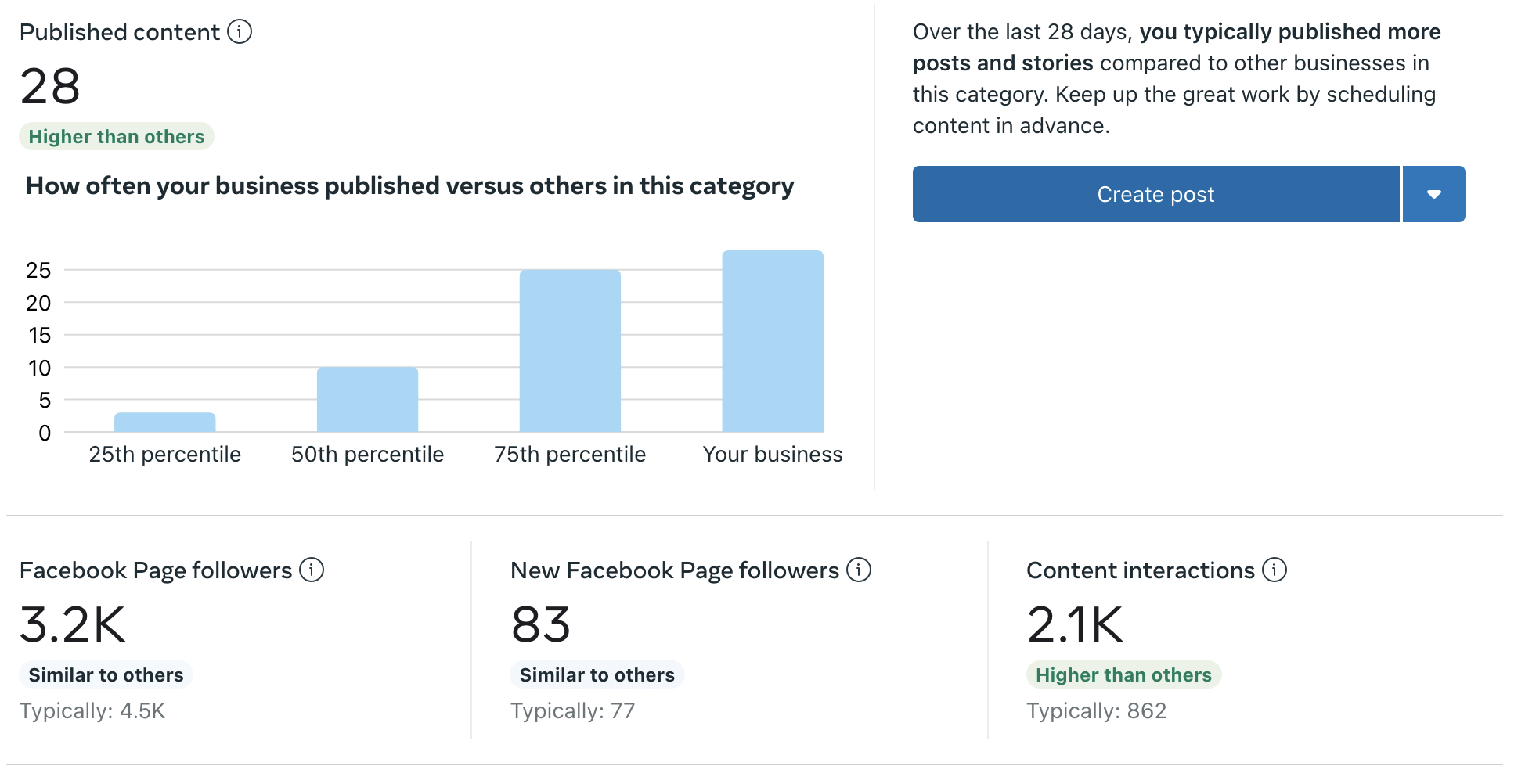 Conducting audience research and using Facebook's targeting options, like their demographic filters, can help you refine your target audience and effectively reach the users who are most relevant to your therapy practice.
You can also search relevant hashtags on Facebook and see which posts get the most interaction and engagement. This approach can give you a better idea of what you should include in your ads by showing you what your target audience cares about seeing.
How to Set Up Your Ad Account
So, you know your ideal client and that you can reach them via Facebook. You have a regular Facebook profile. What's next?
Create a Facebook Business Manager Account
First, you'll need a personal Facebook account to set up a business manager account. Having a profile helps Facebook verify your identity.
To create a Business Manager account, you need to:
Go to the link facebook.com/overview.
Click the Create Account
Type in your business name, your name, and your work email address, then click the Next
Enter your business details and click Submit.
Be aware that you can only have two Business Manager accounts under the same profile name.
Set Up Your Payment Method and Ad Accounts
Before creating ads, you need to add a payment method to your account. This process involves linking a valid credit card or PayPal account to your Business Manager account. It's important to ensure that your payment method is accurate and up to date to avoid any disruptions to your ad campaigns.
Create Your First Campaign and Choose Your Objectives
The next step is to begin the creation of your marketing campaign. Facebook tries to make it simple to start marketing with them. They have a set process you can follow to begin running ads on the platform.
The steps to create your Facebook ad campaign are:
Choose objectives – Facebook offers various objectives, such as brand awareness, traffic generation, lead generation, conversions, and more. Select the objective that aligns with your desired outcome for the campaign.
Define target audience – Accurately selecting your target audience ensures that your ads reach the right people most likely to be interested in your therapy services.
Ad placement – Next, you must decide where your ads will run. Your options include Facebook itself, Messenger, Instagram, Audience Network, or a mix of those options.
Budget – Setting your budget allows Facebook to know how much you're comfortable spending and, therefore, not exceed this limit. You can select a daily or lifetime budget and how long you want your ads to run.
Create the ad – Now you've followed the above steps, you can get into creating your ad.
By following these steps, you can set up your ad account on Facebook, allowing you to launch your first campaign and begin reaching your ideal clients effectively. Keep reading to learn how to maximize the effectiveness of your ad campaign.
How to Create Eye-Catching Ads
The next step is creating the ad. To grab and keep the attention of your target audience, you'll want to ensure that your ads are eye-catching. Here are some things to remember when making your first ad for Facebook.
Choose the Right Ad Format
Facebook allows you to advertise in various ways. Consider the nature of your therapy practice and the message you want to convey.
For example, you may choose to create a video. According to Facebook, watching videos makes up about half of the time people spend on the platform. Videos are an excellent way to let potential clients get to know more about your skills and personality before booking with you.
Your Facebook ad format options include:
Stories – These short videos appear at the top of Facebook along with the stories posted by users' friends, liked pages, and brands they follow.
Messenger ads – These ads help people start conversations with your business. They automatically appear when people are using Messenger for direct messages and can be interactive.
Carousels – Using these ads, you can showcase up to 10 images or videos in a single ad, each with its own link, allowing people to see a variety of your services at once.
Slideshow – These ads are similar to videos but are made of motion, sound, and text.
Which format you choose depends on your target audience and what you've discovered they're likely to view. You may also choose to use a combination of the options to maximize your reach.
Design Ad Visuals and Graphics That Stand Out
Visuals are essential for catching the attention of your audience. You'll want to use professional-level visuals where possible. Ensure any graphics or visuals fit your branding and stay consistent throughout your ad campaign. Also, try to avoid cluttering up the ad with unnecessary graphics. Less is more, in this case.
Graphic design isn't for everyone. For many people, just this process alone can be overwhelming. It doesn't have to be this way and there are a number of great software tools to help you create professional looking ads without the costly professional.
We're a big fan of using Canva.com for social media graphic design. This tool will provide lots of templates to get you moving in the right direction. Below are some sample templates waiting for you to use inside of Canva.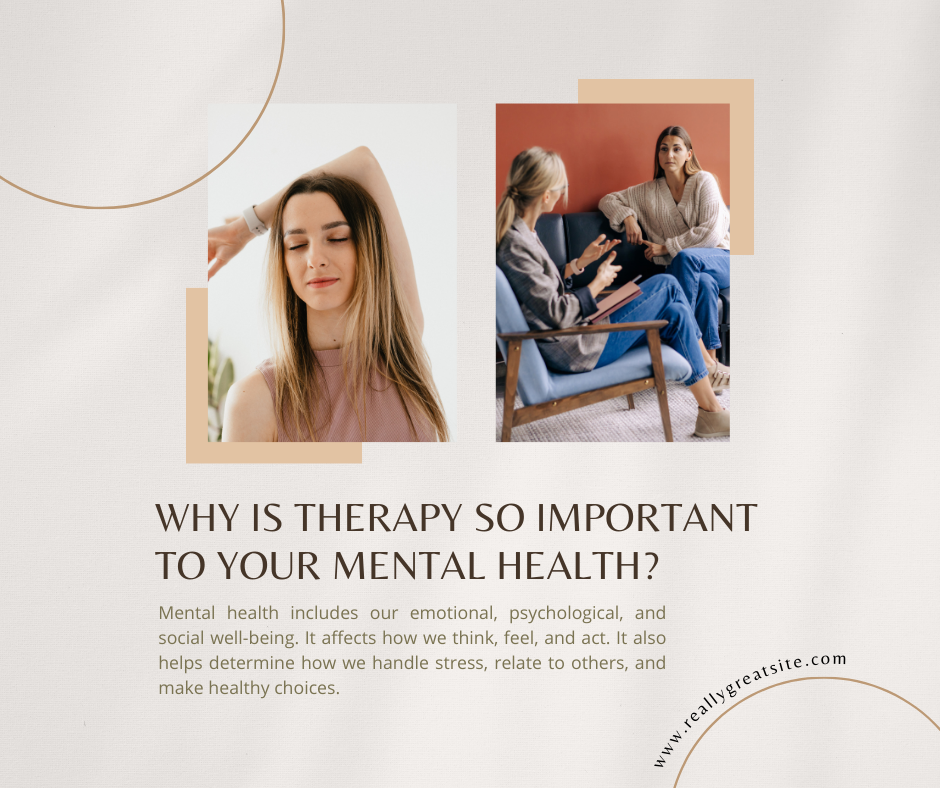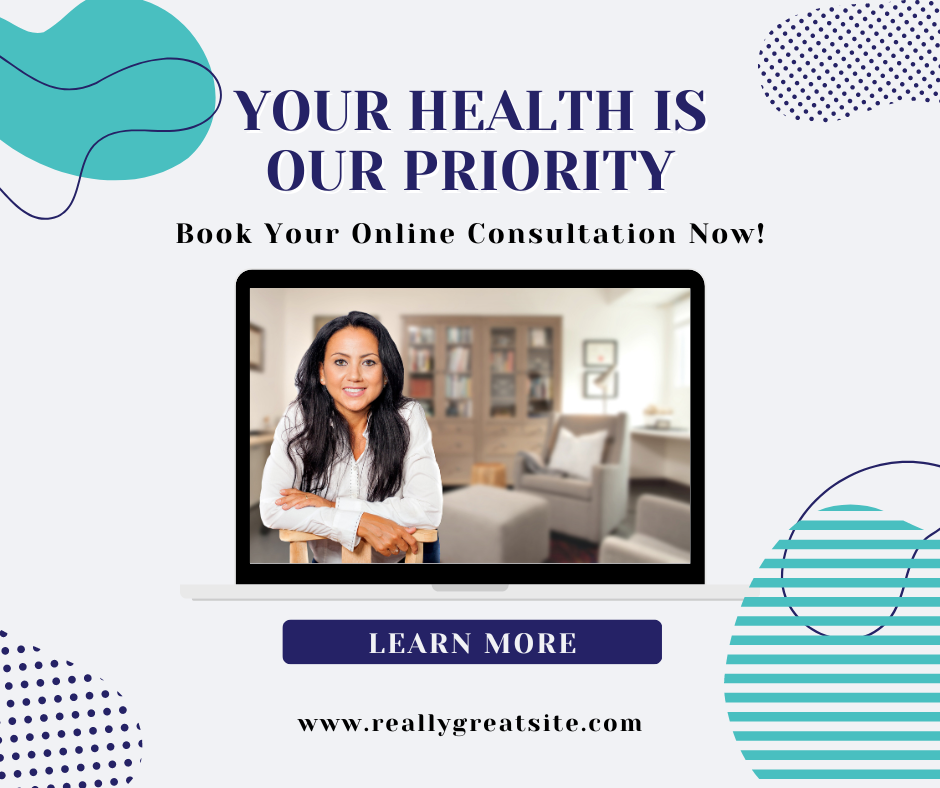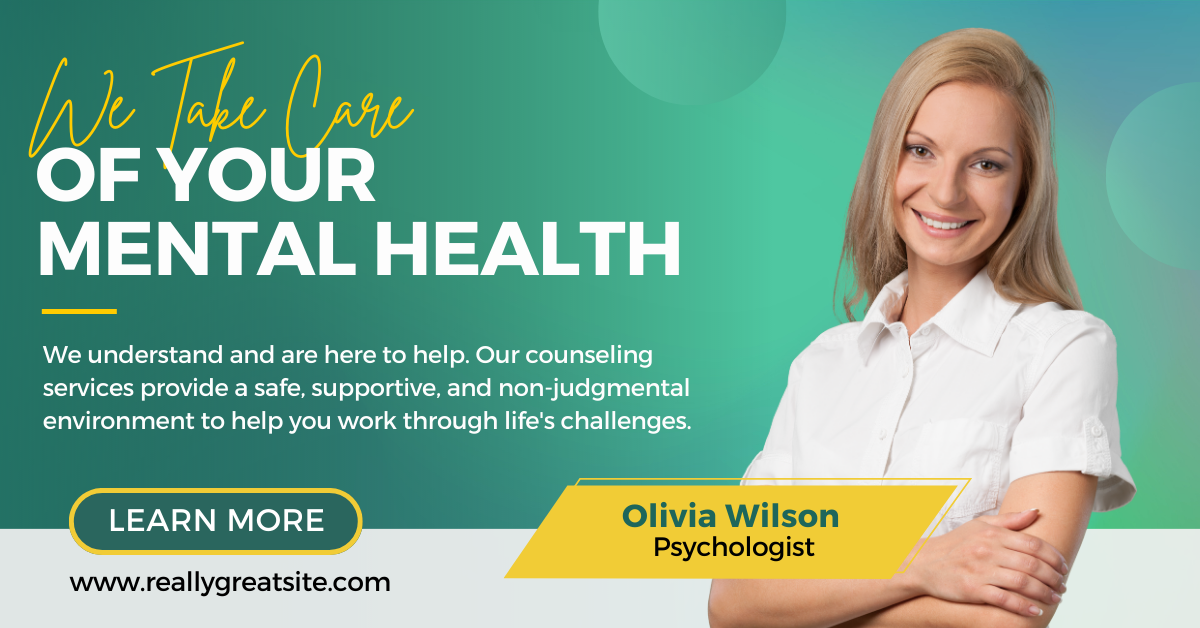 Write Compelling Ad Copy
Finally, the words of your ad is just important as the graphic design or target market selection. Use clear, concise language that resonates with your audience's pain points or goals. Highlight the benefits of your therapy services and include clear next steps. This call to action will encourage users to take action, whether visiting your website for more information or getting in touch with you to book an appointment.
If you aren't sure how to create ad copy, you may want to hire someone to do it for you. Consider hiring a service like My Marketing Assistant or an individual through a freelance site like Upwork to do the work for you.
How to Create Your Facebook Ad
You've chosen the format for your ad and prepared the content. Next is figuring out how to get the most from it. Let's walk through the steps for actually creating your Facebook ad.
Create the Audience Focus
Facebook provides a range of targeting options to reach your ideal clients effectively.
Refine your Facebook audience using the following options:
Location – Specify the geographic areas where you want Facebook to show your ads, such as a specific city or region. This specification is crucial to ensure that your ad is only shown to people who can use your services. There's no point in advertising to people who wouldn't be able to book with you. Even if you offer telehealth appointments, make sure to only advertise to clients in states where you are licensed to practice.
Demographics – Define the demographic characteristics of your target audience, including age, gender, education level, relationship status, etc.
Behaviors and interests – You can also target Facebook users based on their specific interests, hobbies, activities, and behaviors. This segmenting helps you reach people more likely to be interested in therapy or the challenges your practice addresses.
Custom audiences – This targeting option allows you to connect with and retarget people who have shown interest in your business, whether it's people who have already "liked" your page or clicked previous ads.
Set Your Budget and Ad Placement Options
Set a daily or lifetime budget based on your advertising goals and financial situation. Larger budgets have a better chance of reaching more people, but for your first few ads, you may want to consider smaller budgets while you refine and adapt your ads. It may be a better idea to see which ads perform better and make changes to them before you spend a lot of money.
Avoid Common Facebook Advertising Mistakes
Advertising on Facebook can be a bit of trial and error. Many people make mistakes when they first start using the platform for advertising. These mistakes can cause you to spend more time and money than necessary. By being aware of and avoiding these missteps, you can ensure your ads have the best chance of success.
Common mistakes people make when advertising on Facebook include:
Poor targeting – Avoid broad targeting that reaches people unlikely to be interested in your therapy services. Use Facebook's targeting options, including demographics, interests, and behaviors, to reach the most relevant audience for your practice.
Irrelevant ad content – Avoid generic ad content that fails to engage your audience. Ensure your content is tailored to address your target demographic's pain points and showcases the benefits of your therapy services.
Low-quality visuals – Poorly designed or pixelated visuals can undermine the credibility of your therapy practice.
Weak calls to action – Your call to action needs to guide your audience toward the desired next step, such as scheduling an appointment or contacting you for more information.
Lack of testing and optimization – You won't get the greatest benefit if you don't regularly check your metrics to see how your advertisements perform. Ads must be tweaked and refined to ensure you provide content that gets the most clicks and conversions.
Failure to comply with policies and regulations – You need to adhere to various regulations when advertising on Facebook. For example, there are ethical and legal considerations that you need to be aware of. On top of this, if you fail to comply with Facebook's own guidelines, you may have your ad rejected, meaning that nobody will see it. Double-check your ad before you submit it to ensure it follows all policies and restrictions.
Knowing these mistakes means you can steer clear and significantly increase the likelihood of success for your Facebook ads. Consistent monitoring, analysis, and adaptation are essential for ongoing optimization and achieving the best possible results.
Don't Forget About Compliance
Before you click Submit, you'll want to make sure your ad is ethical and complies with all relevant regulations. Not only will this ensure your ad gets published, but it also protects you from legal challenges and damage to your reputation.
Compliance and ethical considerations include:
Understand Facebook's ad policies and guidelines for therapy practices – Facebook has detailed policies and guidelines for advertising on the platform. Not only that, but they also have further guidelines for healthcare In short, ads must be positively focused, not imply or attempt to generate negative self-perception, and can't demonstrate "idealized results." Be sure to read through the guidelines, so you know what you can and can't include in your ads.
Ensure your ads comply with HIPAA regulations and ethical standards – Just because it's not providing medical care doesn't mean that the same national regulations and ethical standards don't still apply to your ads.
Ensure your ad content is truthful and accurate – Don't make outlandish claims or generalizations that may be false. Always make sure everything included in your ad is honest and correct. Accuracy is paramount in the medical field, extending to your advertisements.
Protect patient privacy – While you may want to use case studies to highlight how you've successfully treated previous clients, you must maintain their privacy. Protecting patient privacy means you can't use clients' real names or photographs.
Use appropriate language and tone – Just as you need to be aware of the language and tone you use in sessions, you must also ensure you use these appropriately in your advertisements. Be nonjudgmental and empathetic, like you would want people you speak to directly.
Include disclaimers as necessary – Make sure you add disclaimers to your ads. For example, note that you can't diagnose a person without seeing them, that the ads do not constitute medical advice, and anything else relevant. These disclaimers protect you from legal claims or other damages.
Avoid using sensational or emotionally-charged language – You can't control exactly who sees your ad. So, you must be mindful of the myriad of people who may see it. Using triggering language or broad generalizations can be harmful and should be avoided. At a basic level, Facebook also says it penalizes ads that use sensational language.
How to Measure and Analyze Your Results
Now you've set up an ad and optimized it for your ideal client. But the work doesn't end there. You'll want to measure and analyze the results of your ad campaign to tweak and refine it, making it even more effective.
Here are three key data points you should review and analyze for each ad campaign:
Understand the true cost per click – Cost per click is how much you pay compared to each time someone clicks on your Facebook ad. Review the data in your Facebook Ads Manager, where the cost per click is listed. Compare this to your budget and make sure you're getting good value for your advertisements.
Monitor click-through rates – The click-through rate is the percentage of people who click on your ad after seeing it. A higher click-through rate suggests your ad is engaging and compelling to your target audience. The opposite also is true. If your click-through is low, you may need to adjust your approach.
Optimize conversion rates – The conversion rate is how many people carry out the call to action you used in your copy. It's how many people visited your website or booked a call. Now you've seen which ads bring the best return on investment, and you can see what works and what doesn't, meaning you can adjust your strategy where necessary. This optimization can help improve your results over time.
Are You Ready to Start Advertising on Facebook?
Leveraging Facebook ads can be a powerful strategy to grow your therapy practice. With Facebook ads, you can increase brand awareness and ultimately drive more clients to your therapy practice.
But Facebook isn't the only place to promote your therapy practice.
If you're looking for new clients, All Counseling can help. All Counseling is an online platform that allows therapists and counselors to claim a profile showcasing professional services. It puts you in front of potential clients looking for therapists and allows clients to find a match for their needs.
Claim your profile today to benefit from appearing in searches on the directory and getting yourself in front of potential clients. Stay updated with our regular blog of useful tips for growing and managing your practice.
---
References:
https://datareportal.com/essential-facebook-stats
https://datareportal.com/reports/digital-2023-united-states-of-america
https://www.statista.com/statistics/187549/facebook-distribution-of-users-age-group-usa/
https://datareportal.com/reports/digital-2023-united-states-of-america