Trauma Relief Unlimited helps people recover from the negative effects of trauma. It uses hand movements that target responses from the right side of the brain, which decreases trauma responses.
Your therapist will guide you through a series of hand movements in which you use colors on a pad of paper. You repeat these motions, and the right side of the brain responds. TRU traditionally doesn't involve any conversational exchanges between client and therapist. In this way, it is a vastly different approach to counseling. It could be helpful for some people because it doesn't require them to recount the details of their trauma.
People who experienced sexual or physical abuse, violence, shootings, assaults, accidents, or deaths could benefit from TRU.
The results of TRU take effect quickly, so if you seek rapid relief from distressing symptoms of trauma such as nightmares, panic attacks, flashbacks, or others, you may consider reaching out to a TRU specialist.
Therapists Who Specialize in Using Trauma Relief Unlimited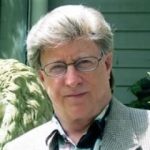 Unique and Appealing Approaches to Mental Health