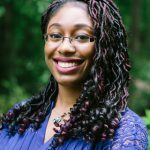 I assist those whose anxiety takes over at the worst possible moments and you have no idea how to calm down or make it stop. I walk along side those whose depression, negative self talk, and low self-esteem has taken their life from them but can't pinpoint the cause or "why". I take a direct but compassionate solution-focused approach to assist you in reaching your goals.
I earned my bachelor's in psychology and Business from Oglethorpe University and a Master of Science degree in clinical mental health counseling in University of North Georgia.
I am passionate about working with those whose anxieties have taken over and made life discouraging, stressful, and unmotivating and it is causing them to miss out on life. I motivate individuals who are having difficulty accepting themselves, lacking confidence, and struggling with perfectionism and high expectations to develop a more self compassionate self-image. I welcome those who have begun reflecting on themselves or their past and realized there is a level of healing and understanding that they need to hold space for. I will guide those Individuals who are struggling with "adulting", focusing and completing tasks, and trying to navigate the uncertainty and unknown that life can create. I will honor those needing a space to authentically express their experiences, identity, hopes, and dreams.
I collaborate with those individuals needing an authentically caring and non-judgmental voice to delve into their sexuality and attachment style, as well as who want to develop alternative skills in their dating life, which include poly or monogamous relationships.
My therapeutic style is a mix of talk therapy, art therapy, geek therapy, walk-and-talk therapy, narrative therapy, play therapy, and psycho-education as I enjoy combining traditional modalities and interventions with creative and unique techniques to best fit your needs and concerns so that I can fully support you in that moment.
I ensure that I provide not only trauma informed care, but social justice informed care as well for the BIPOC and the LGBTQIA2S+ community. I come from a place of empowerment to help you live a life worth living from an unconditional space. I have an intersectional clinical perspective as I take in all aspects of a person which includes gender, gender identity, gender expression, sexuality, culture, health conditions, social status, ethnicity, and race because all parts of what makes you YOU are important in therapy and working together.
This is such an exciting and positive journey that you will be embarking on whether this is your first experience with therapy, or you are seeking out a new therapist. No matter where you fit in it is never too early or too late to learn more about who you are and do what you can to live a happier life. I welcome the opportunity to be both a guide and partner in elevating this journey of becoming more fulfilled, discovering new direction, and gaining an overall better life balance.​
Contact Details
Practice Address:
3395 Sixes Road Canton
Suite 2302
Canton, Georgia 30114
Education:
University of North Georgia